The other day a group of our volunteers headed out to check on the nest boxes at one of the sites. We were concerned about blowflies in one of the nests, so we brought some extra supplies in case we had to clean it out. This usually consists of gloves, a bucket (for the young birds), and a putty knife to scrape the box. The old nest is discarded and we construct a new nest from grasses in the vicinity.
The parasitic blowfly, Protocalliphora sialia, lay their eggs in the nest. When the larva hatch, they continue to live in the nest and periodically suck the blood of nestlings.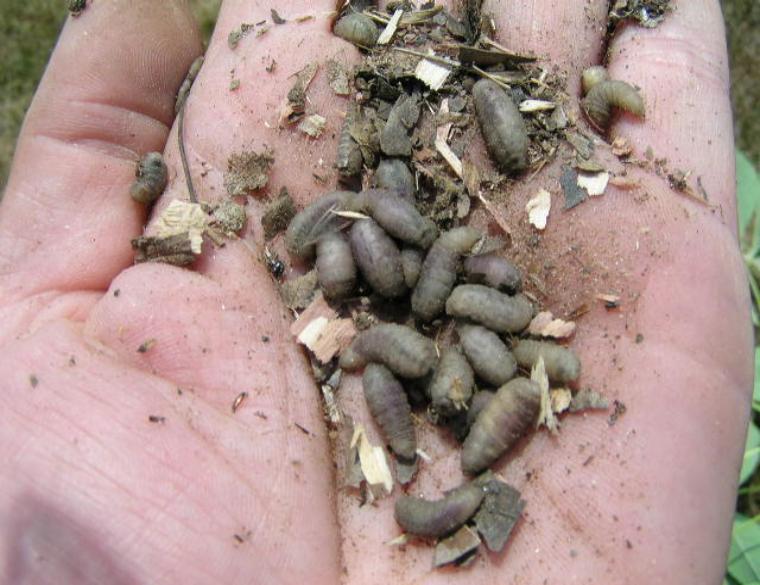 We arrived at the site and found the nest boxes with new insulation attached. This helps keep the temperature down ion the box on hot summer days. We check the boxes carefully and use our "chick guard" to prevent the young from hopping out. The guard is a 5 x 7 picture frame glass with the edges taped. Some of the nests are hard to see into, so we use a mirror to get a good view.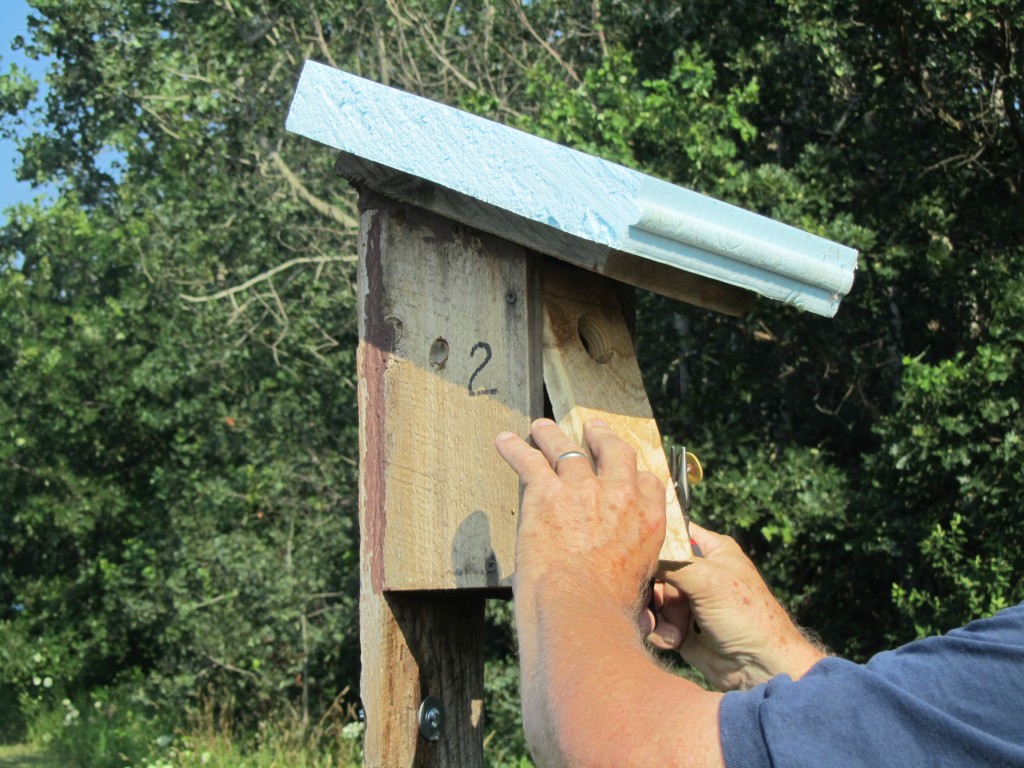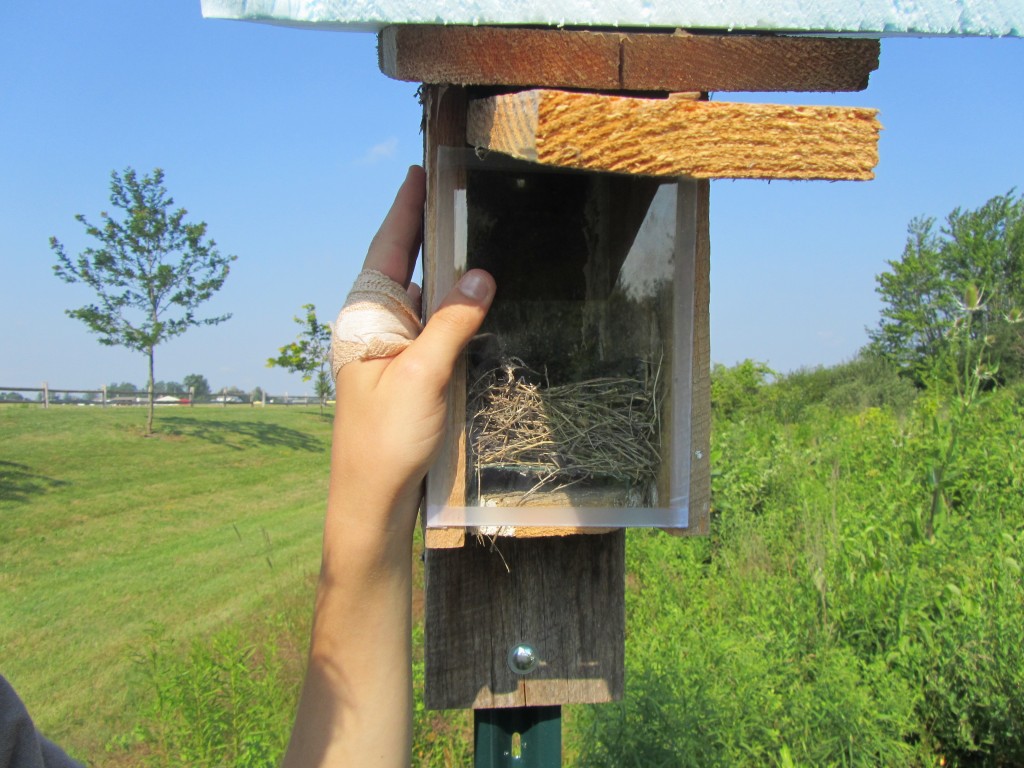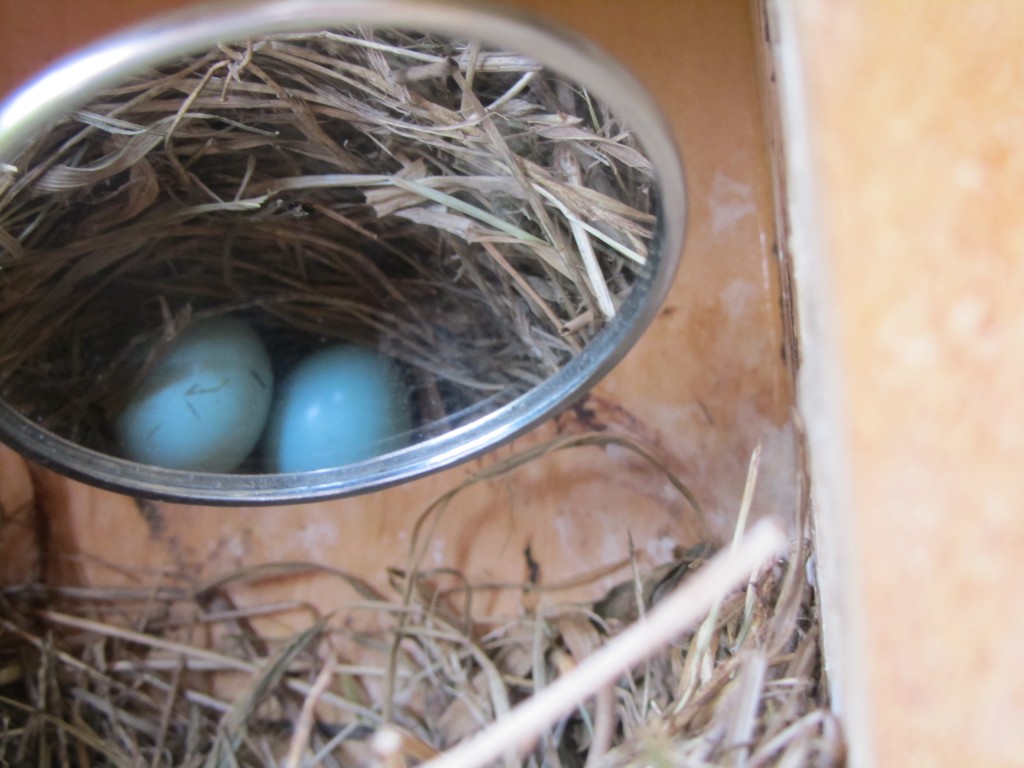 Many of the boxes were empty, but some did have eggs. Our last box 4 Bluebird young almost ready to fledge. The parents were flying around, making sure our check was short. Luckily, there was no signs of blowflies.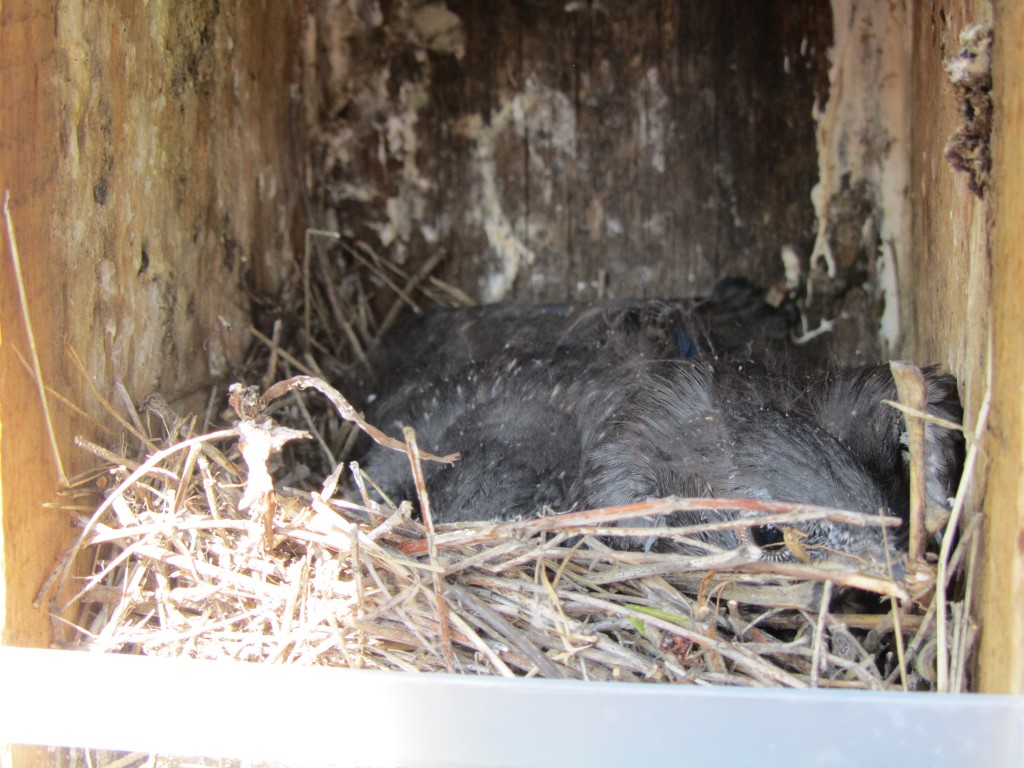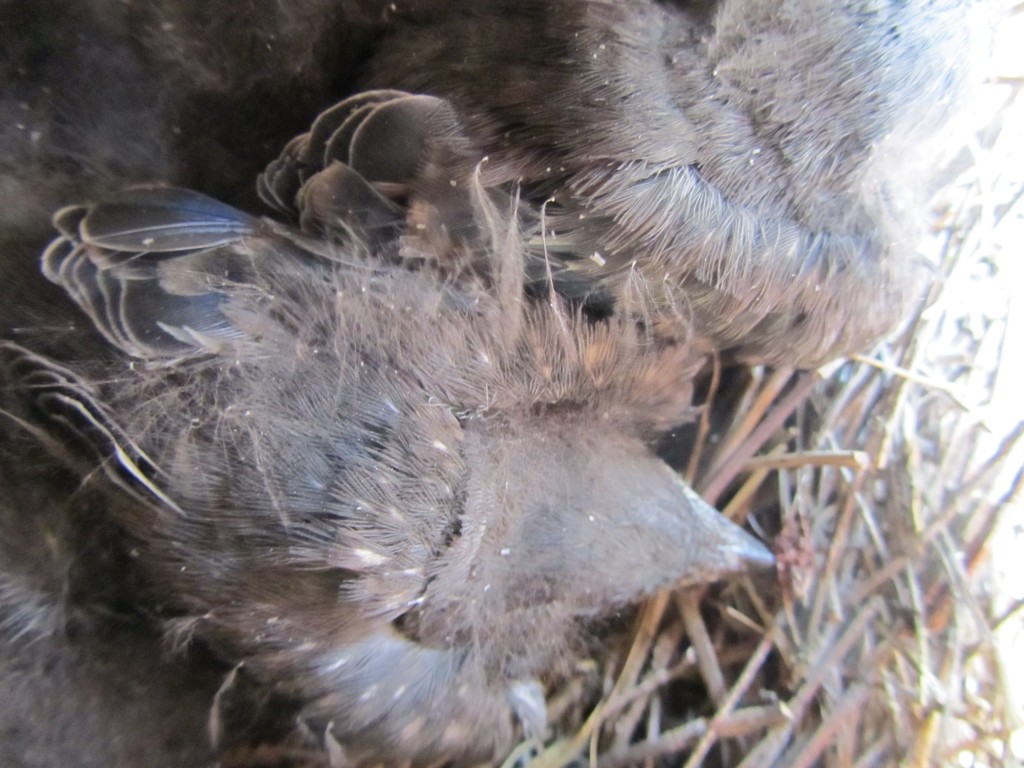 After checking these boxes, we updated our data on-line. We have only had 12 Bluebird fledglings, but these Four will soon be added to our total. We also had 34 House Wrens and 10 Tree Swallows fledge from our nest boxes. Here are our stats as of today. It certainly is a busy summer.