At the end of every breeding season we compile our nesting data with the help of the Cornell Lab of Ornithology NestWatch site.
Here are the results from our last season.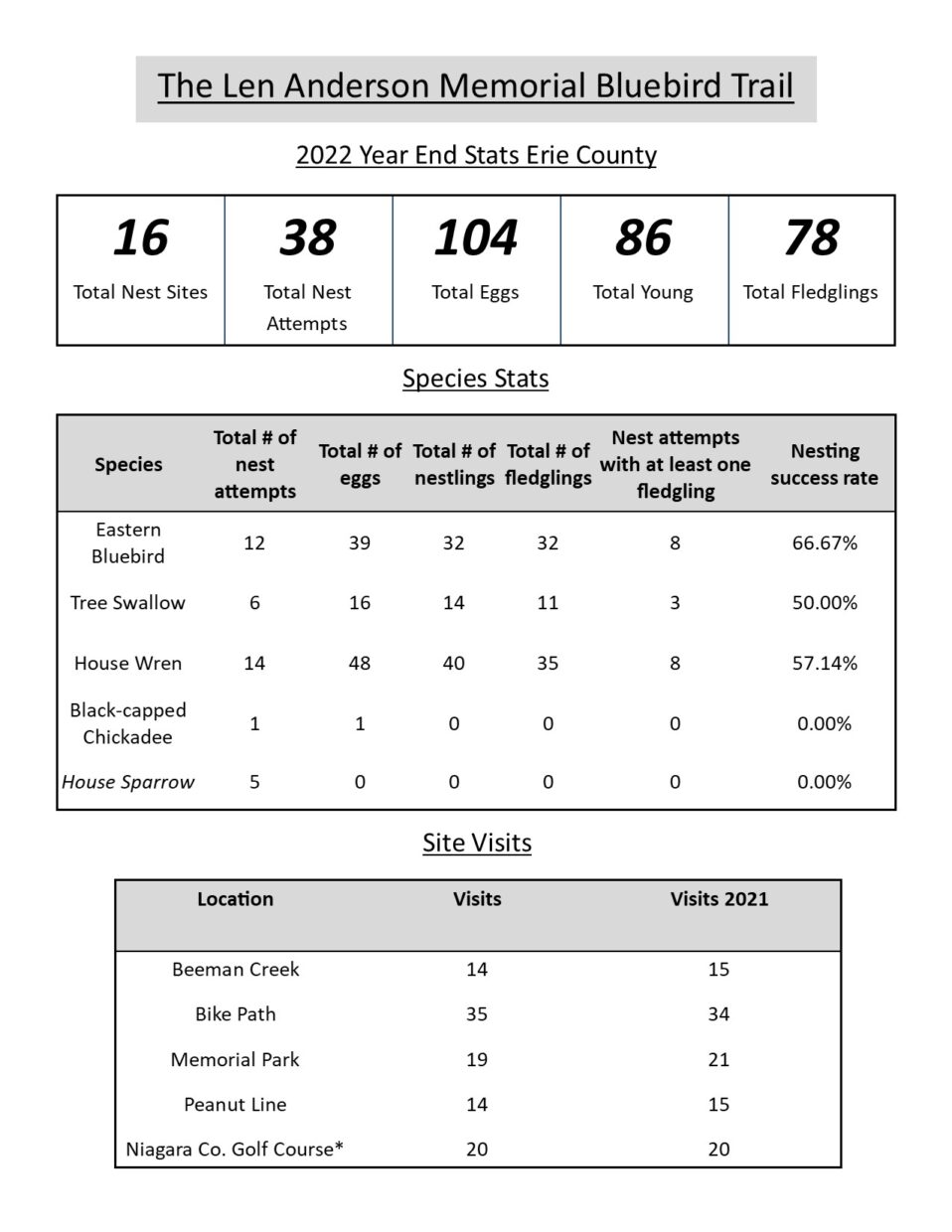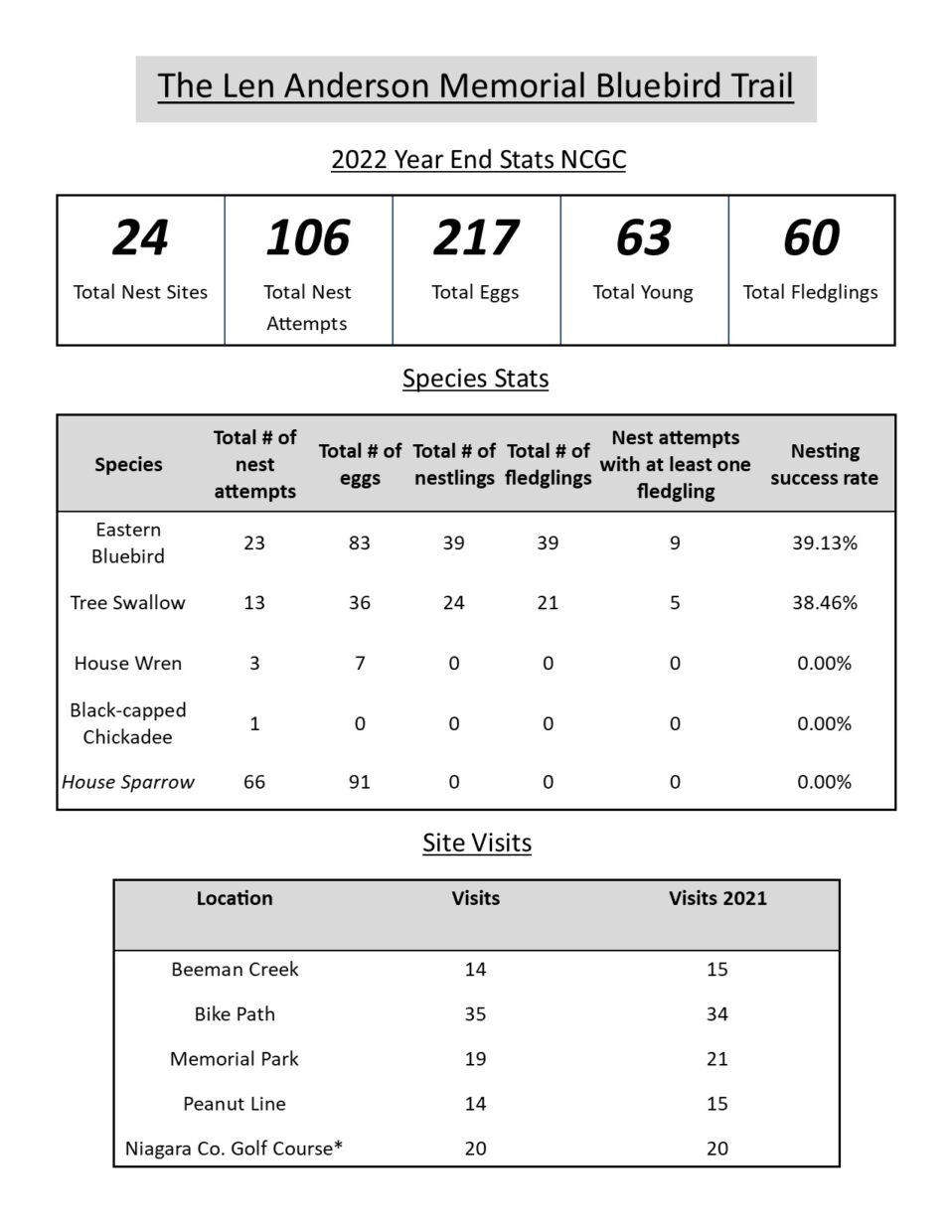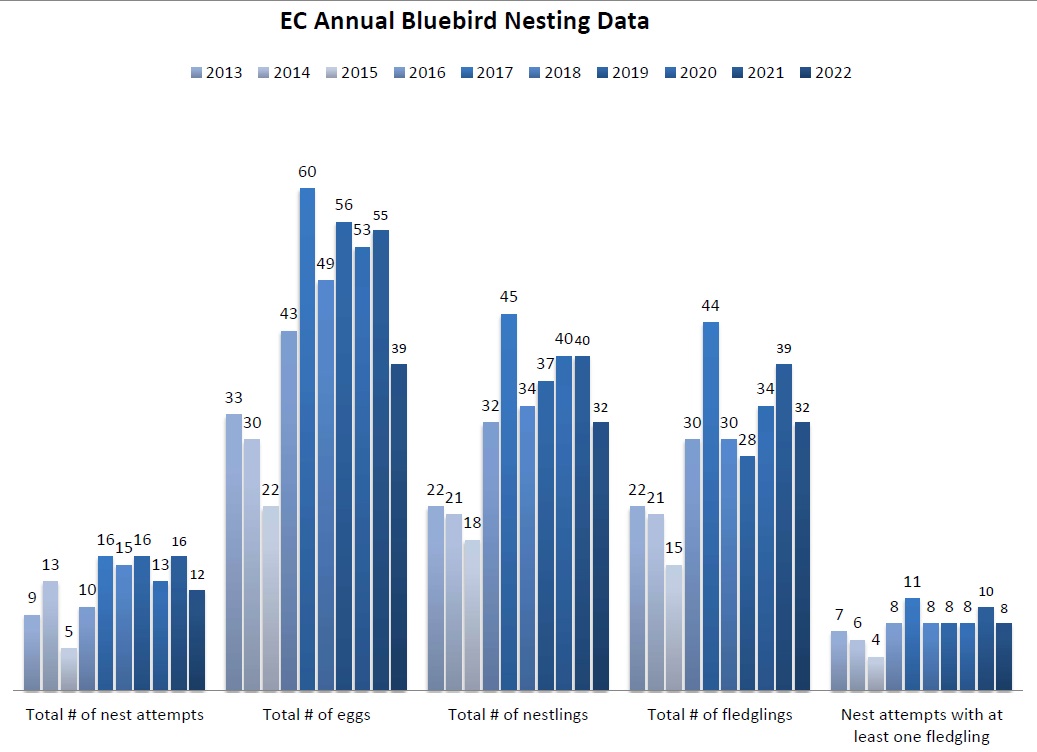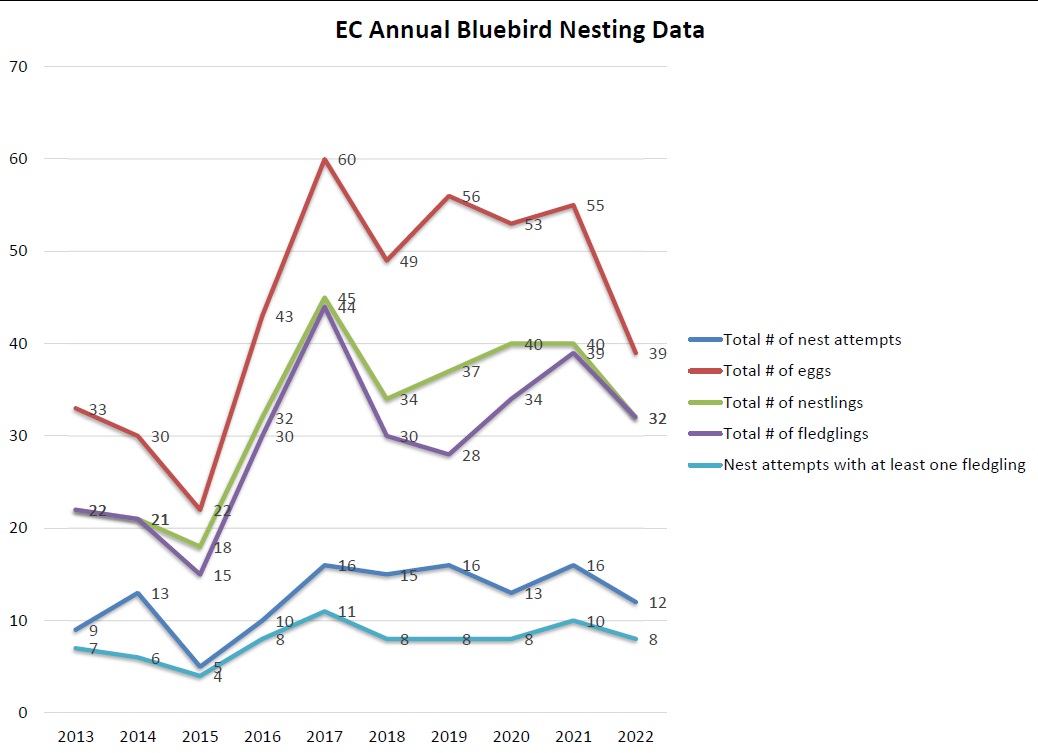 *Graphs only represent Erie County due to limited trending data from Niagara County.
For this and the previous year's data in PDF format, click on the appropriate link below.